THE MOST DEMOCRATIC & TRANSPARENT WAY TO BUY & SELL ART THERE IS…
My name is Kevin Vogel, founder of Artist Estate, Inc. and owner of the e-commerce website FineArtEstates.com (FAE).   I come from a family of art dealers.   My parents, Margaret and Donald Vogel started Valley House Gallery in North Dallas in 1954, making it the oldest continuously operating modern art gallery in Texas.  It is uniquely situated on 4.3 acres of beautifully landscaped sculpture garden that is open to the public during gallery hours.  I have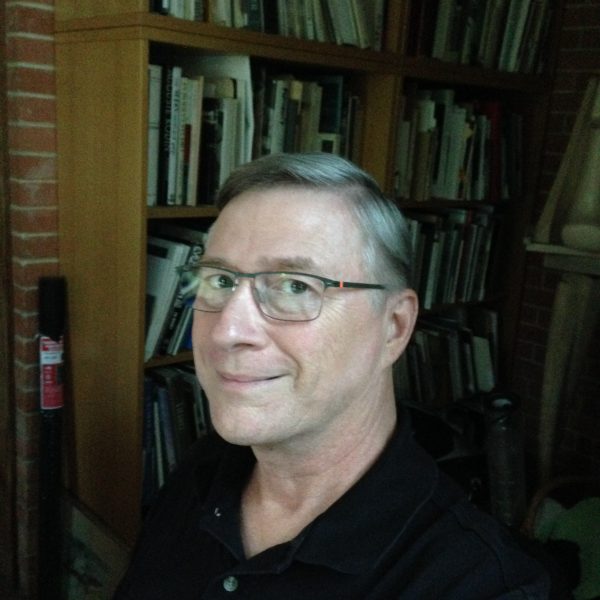 been working with the gallery since 1974 and Cheryl and I have been running it for well over 30 years.  The gallery originally handled Impressionist, Post-Impressionist, Modern, and Contemporary art.  Recently, our interests have focused on the Contemporary and late 20th Century.
About 5 years ago, a dear friend of our family and an artist, passed away in California.  She had been moderately successful over her career but left a very large estate of artwork.  Her husband called me several weeks after she had passed and asked the question; "How do I sell all of this art?"  Even though I had been dealing with art and artists for over 35 years at the time, and had represented and promoted artist estates, I realized that I did not have a good answer for our friend.
Artists, whose reputations warrant a foundation looking after their art, or who have a gallery representing their estate, are the lucky ones.   Most do not have a Dealer to strategically promote and place their artwork through direct sales and/or by auction and those who do are dependent on the performance and honesty of the agents involved.  No matter how good or well-intentioned a Dealer or auction house might be, the one missing element in both (because of their inherent business structures) is transparency.
With few exceptions, artists, estate attorneys, trust officers, or those with the fiduciary responsibly of overseeing an estate of artwork are woefully unprepared to deal with art-related estate issues on their own.  For many reasons, an artist's intellectual property often ends up in long term storage where it instantly becomes a depleting asset.
By observing and being a part of these processes myself for over 40 years, I am keenly aware of most of the issues artists and collectors face.  So, I decided to devise a solution that would provide both with a way to thoughtfully monetize their artistic assets in a timely manner, while providing all involved a maximum level of transparency.  An ecommerce site seemed the most logical solution.
Conceptually, I wanted the site to:
Remedy the problems inherent in most other ways of selling art, on- or offline
Make the process as turn-key as possible for the artist, collector, or their heirs
Provide every consigner 24/7 access to status information about their artwork
Make the transition process to an estate representative as seamless as possible
Archive all biographic information and images of sold works as an ongoing historical resource
Devise a system of selling that is democratic, and that practically guarantees each work of art will sell
Provide Buyers with tools that will make finding, tracking, and acquiring art simple
Provide professionals with special tools to create multiple "Projects" that facilitate their ability to service their clients' fine art needs
Create a system of alerts that will provide each buyer timely artwork-specific information
Allow a search to be saved, re-run on a schedule, and alert a Buyer when new works that meet the search criteria have been added to the site
Provide a system for a Buyer to virtually see what an artwork will look like in their space
Provide everyone involved the highest level of transparency possible
With the help, guidance and support of a great many people, the FAE team has developed what I believe to be the most democratic and transparent way of selling fine art devised so far; meeting or exceeding each of the goals we set out to achieve when creating FAE.
Personally, the 5 years I've spent working on this project have been the most challenging and exciting I have had as a dealer in fine art.  The FAE project has created a safe and transparent conduit for artists to monetize their artistic assets while protecting and preserving their artistic legacy.   It has also provided the collector with an unequalled level of transparency and comfort in knowing their collection will sell for its true market value.
Kevin Vogel
President
Artist Estate, Inc.
*****
For more information about how to get the most out of the FAE website, visit these other blog posts:
Click here to see a Table of Contents for all of our Design Blog Posts.
We appreciate your input.  If you have any suggestions for a future post or ways we can make FAE even better, contact Madeleine at [email protected].
Sign up with FAE to receive our newsletter, and never miss a new blog post or update! 
Browse fine artworks available to purchase on FAE here.  Follow us on Facebook, Instagram, or Twitter to stay updated about FAE and new blog posts.
Visit FAE's Collections Blog here to learn more about artworks available on FAE.