By using augmented reality technology, the  FAE iOS App makes it easy for you to answer that question:
There are many ways to determine if an artwork will physically and visually fit a specific space in a home or office.  After determining if the work will physically fit the space by measuring, and for those who are more visual cutting out cardboard to size, the best way to determine if it will visually fit is to try it.  This method often takes a lot of time and money.  It may involve approval paperwork, shipping and installation expenses, and any additional steps to return the artwork after finding out that it does not suit you.
Knowing these issues and what it takes to physically try an artwork, FAE has developed an iOS app with tools that allow you to see an artwork from the FAE website virtually in your space, without cost.
1.  Download the FAE iOS App on your iPhone or iPad.
2.  Print out the FAE Mobile App Target.
3.  Place the target on the wall where you want to see the artwork.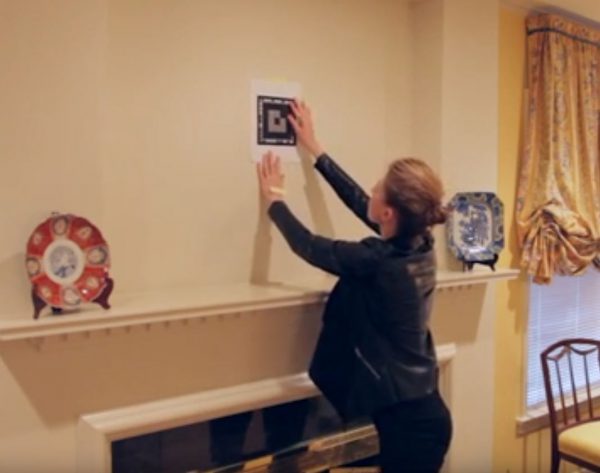 4.  Open the FAE App and Sign In to your FAE account.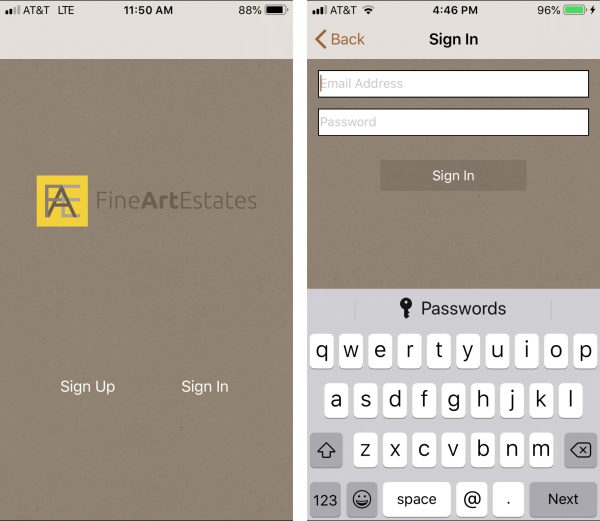 5.  Choose Live View from the main menu and then select Choose Art from ArtTracker.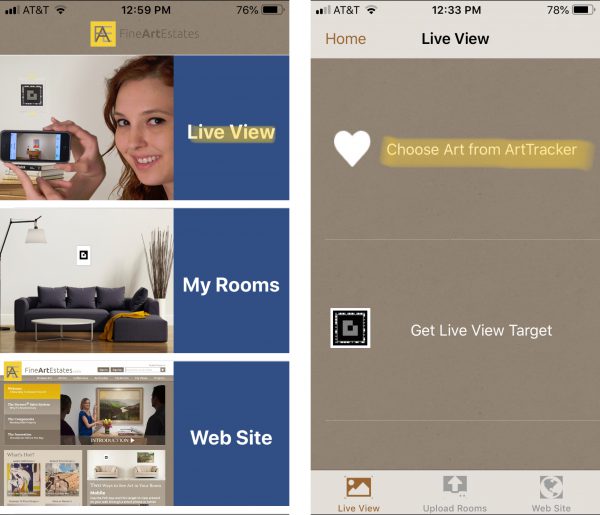 6.  Select an artwork you have placed in ArtTracker and then click the Live View button at the bottom of the My Art page.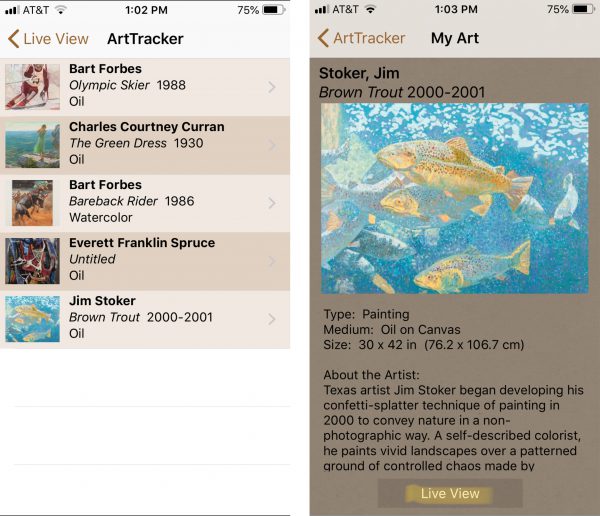 7.  Hold up phone to see the target through the screen of your device.
View the target through the screen of your phone to see your chosen artwork image superimposed over it rendered to scale and in perspective.  Capture the AR image you see to create a View, name it, and then FAE provides the option to either immediately upload it to My Views, or to create a new Project, assign it to the new View, and then upload it to the website.  It also provides the option for you to either email the View you have created from the app, or later from the website, to your designer, consultant, or significant other.
If you would like to view a video demo of how the FAE Mobile App works, click here.  Since the video was produced, the app has been enhanced to allow you to create and name a new Project during the View's upload to the website.
Have fun!
*****
To see all available FAE Design Blog Posts,  jump to the Design Blog Table of Contents.
To see all available FAE Collector Blog Posts, jump to the Collector Blog Table of Contents.
Sign up with FAE to receive our newsletter, and never miss a new blog post or update! 
Browse fine artworks available to purchase on FAE.  Follow us on Facebook, Instagram, or Twitter to stay updated about FAE and new blog posts.
For comments about this blog or suggestions for a future post, contact Kevin at [email protected].
Other FAE informational posts you may find helpful: