It is fairly easy to differentiate between how a fine print, a limited edition print, and a giclée print are produced.  What is difficult, in today's art world, is to make a call as to which should be more valued and why.
So, instead of making outright pronouncements, I will suggest some, as was explained in the Pirates of the Caribbean, "guidelines" to use in thinking about issues of intrinsic value as they relate.
Fine Print
In the creation of a Fine Print, depending on the medium, an artist works on a metal plate, stone, woodblock, cuts a stencil or alters some other material to create a matrix (design).  When ink or other pigmented material is applied in, onto, or through the matrix and then the image is mechanically transferred to a piece of, in most cases paper, a fine print is produced.   In a fine print, the paper with the transferred image is the artwork, not an exacting copy or reproduction of something else.  I certainly include photography as a fine print medium as it is historically produced through a captured matrix and manipulated to the artist's specifications through the printing process.
The classic categories of print processes used to create fine prints are: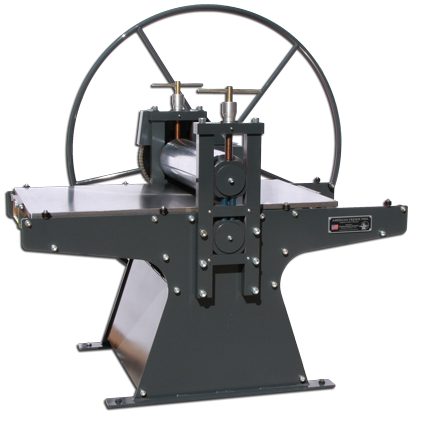 Historically, these were the processes by which artists were able to provide original works of art in a more democratic and less expensive manner to a larger audience than with paintings or drawings.  Because each matrix is inked and mechanically printed by hand, one at a time, each print is unique.  The artist may decide to produce one unique proof from the matrix or as many prints as the matrix allows.  Fine Prints have always been of interest to collectors. If an artist becomes better known over time and their art appreciates because of collector interest, chances are their fine prints will follow suit.
Limited Edition Prints
From the 1960's and well into the 1990's artists discovered that they could produce a painting, watercolor, or drawing, and have it reproduced by an offset four-color printing press in large numbers to whatever size the press was capable of.   Most of the editions created this way were large because of the initial set up costs but the price per print came down with every print produced.   Editions were sometimes as low as 500 but most were between 1000 and 2000.  An edition of 2000 would cost the artist around $2.00 a print.  If they wholesaled a print at $10.00 to $20.00 dollars to a frame shop and the frame shop sold it to a client for between $40 and $100 and frame it for $150, they would walk away with a tidy profit.   The artist would often sign and number each print to generate perceived value.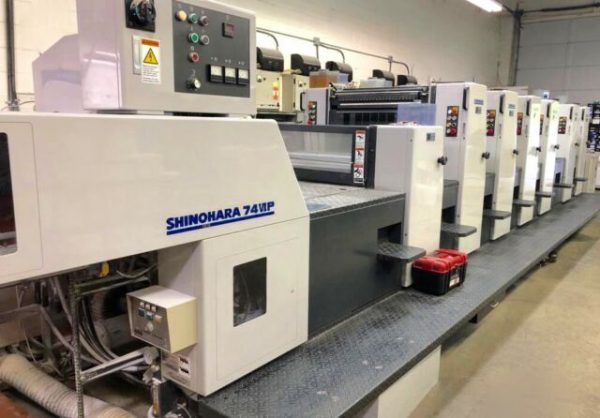 Most successful artists, those represented by higher end art galleries and having works acquired by museums,  did not produce four-color offset limited edition reproductions of their artwork, but this type of print did provided a good income and exposure for many talented artists who did not achieve critical success with their original art.  Other than the value of enjoying an image you like on the wall, the resale market for limited edition prints of this type is most likely through garage and estate sales, or eBay, and their selling price will rarely exceed their original purchase price.
Giclée Prints
As printing technology moved on, in the 1990's, the ink jet printer attached to a computer provided a new way that artists could produce limited edition prints.  The term Giclée was coined for high quality ink jet prints by Jack Duganne.   Duganne worked for Graham Nash, of Crosby, Stills, and Nash fame, and  Mac Holbert, the band's road manager, who together started the fine art  printing business, Nash Editions, LTD in Nash's Manhattan Beach, California carriage house.
The term  stuck and today, although technology has improved the giclée inkjet print to an exceptionally high level of fidelity and color quality, it is still used by many artists to make very high quality reproductive limited edition prints.  Because of these attributes some artists, especially photographers, are now using inkjet printers exclusively to print their editions.  Since these artists consider their inkjet prints to be the finished work of art, to distinguish their artworks from a giclée reproductions, some are calling their artworks' medium "archival pigment prints."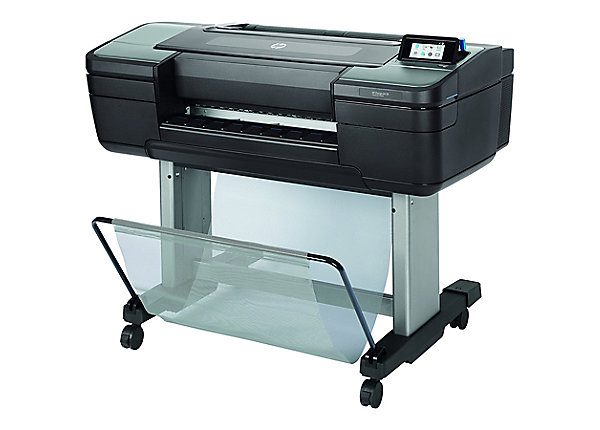 In inkjet printing, a specific black or colored ink is blown onto the surface of a piece of paper in small droplets.  Their number and juxtaposition to other colored ink droplets determine the final color of each pixel that makes up an image.   Because of the incredibly small size of each pigment dot, there is no determinable dot pattern that is the hallmark of offset four-color printing.
Although individual inkjet prints are more expensive to produce in large editions than on a four-color offset press, they have many advantages:
Inkjet color printers can work with as little as three ink colors but high-end printers can incorporate many more colored inks that allow more nuanced color and a thicker pigment density than four-color offset printing.
Higher quality papers can be used in inkjet printing than in four-color offset.
Because they are printed slowly one at a time, after they are proofed and ready to edition, inkjet prints are much cheaper to produce in a small edition.   An edition of 2,000 might take an hour on a high speed four-color press but an edition of 1000 inkjet prints of the same size would take days on a high-end inkjet printer.
For me personally, artwork in its conceived state has intrinsic value.  When an artwork's medium is changed so it can be duplicated in large numbers for reasons of commerce, I am less interested in the  copy, no matter how beautiful it may be in its reproduced state.  Limited edition prints and reproductive giclée's are certainly a blessing for those who cannot afford original art or are not interested in an artwork's material or aesthetic aspects.  They allow one to enjoy an image and fill a space where an artwork is needed.  I have no doubt that there are many who would receive as much pleasure from a reproduction as I would get from an original.
I will caution anyone who buys a reproductive giclée or limited edition print thinking that it will turn out to be a good long term financial investment.  The odds of this happening are not in their favor.  Purchase only because you like the work or it fits your purpose at the time.  The true investment in art is the privilege of living with it.
*****
To see all available FAE Design Blog Posts,  jump to the Design Blog Table of Contents.
To see all available FAE Collector Blog Posts, jump to the Collector Blog Table of Contents.
Sign up with FAE to receive our newsletter, and never miss a new blog post or update! 
Browse fine artworks available to purchase on FAE.  Follow us on Facebook, Instagram, or Twitter to stay updated about FAE and new blog posts.
For comments about this blog or suggestions for a future post, contact Kevin at [email protected].
Other FAE informational posts you may find helpful: