I have been an art dealer now for over 45 years who has been privileged to live and work in a 4-acre sculpture garden, envisioned by my parents, Donald and Margaret Vogel in 1959.  As most of the artwork in the garden is consigned by artists and is for sale, it changes with some regularity.  As new work arrives decisions must be made as to each sculpture's siting, presentation, and other important considerations.  To share some ideas about what I have discovered about this subject, I have written two posts.  The first is titled: Siting Sculpture, Part One: Overview.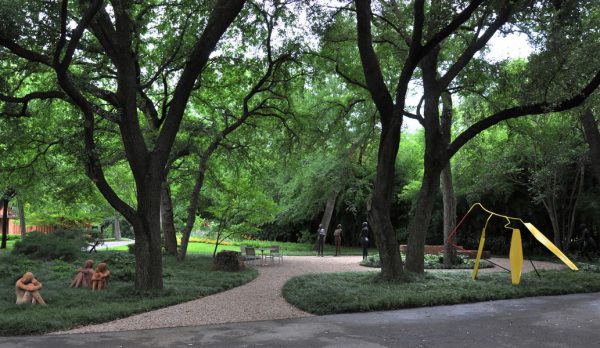 The garden is modern and informal with winding paths, a large pond, and is normally accessible to the public when the gallery is open.  Exhibitions of sculpture in the gallery often extend out into the garden.  Although for sale, sculptures in the garden are not labeled or priced, and are intentionally installed to look like they were placed permanently.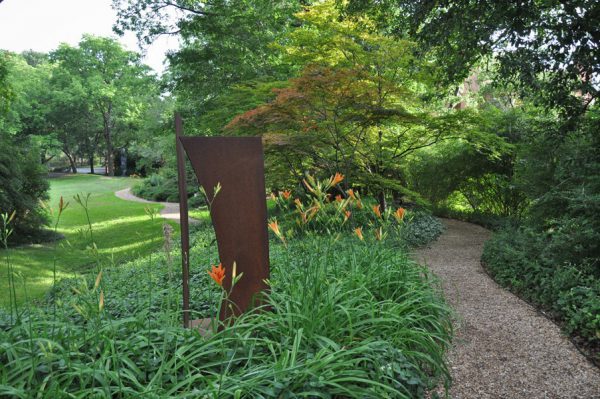 I am betting that for your residential clients you are rarely asked to help with sculpture placement indoors, and almost never outdoors.  Unless it is already owned, sculpture is not normally thought of until all the two-dimensional works have been placed on the walls of a home or office.
Among other posts, I will be writing a series of articles related to sculpture placement both inside and outside the home and office, covering tips and ideas that might be useful to you when helping your clients place sculpture.  Although some issues are unique to location, many considerations are the same and can be applied accordingly.  Below are a few of the things to consider when placing sculpture.
Accessibility:
After determining a likely location for a sculpture, look for any unacceptable physical barriers or impeded sight-lines that obstruct access to the artwork.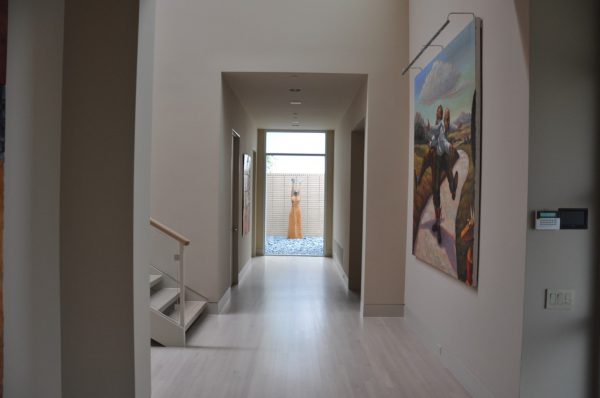 Siting:
This category encompasses the sculptures physical placement in a space and how it relates to everything around it.
Lighting:
This category involves every aspect of how the sculpture is either mechanically and/or naturally lit, 24/7.
Surroundings:
After determining a likely location for a sculpture, this category involves considering everything around the sculpture, both physical and visual, and how it might affect all the other categories now and in the future.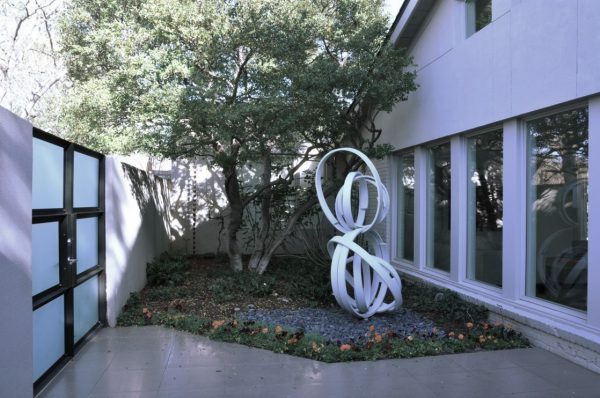 Security:
After determining a probable location for a sculpture, what is the perceived risk it will be stolen, vandalized, or toppled over by some force of nature?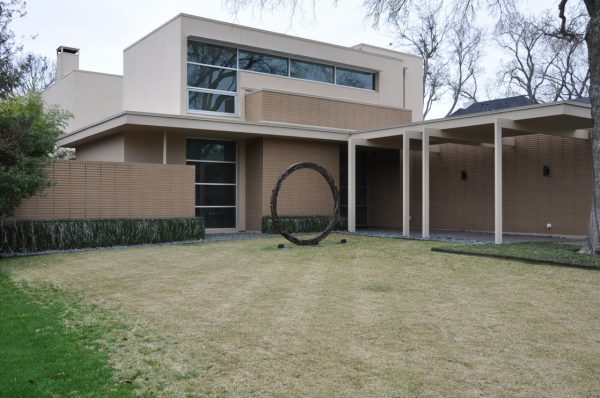 Safety:
After determining a probable location for a sculpture, is there anything about its location or stability that could cause harm to someone?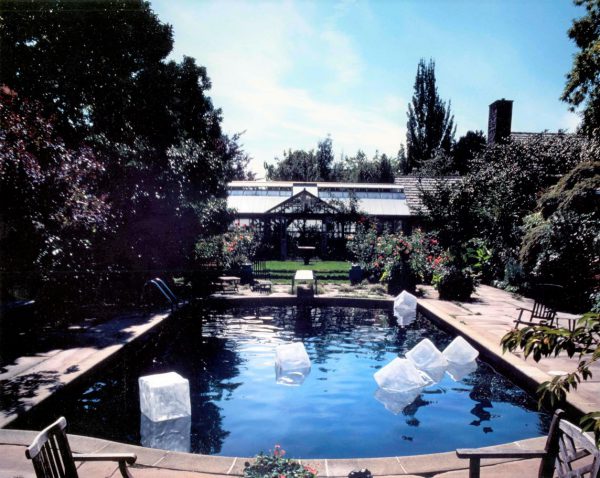 Maintenance:
After determining a probable location for a sculpture, beyond what would normally be needed to maintain the sculpture in general, it is important to determine if there are any additional maintenance issues created by siting the work in that location.
Disaster:
For any location a sculpture is sited, it is wise to take a moment and think about the area and what types of geophysical or weather related worse-case scenarios might affect the sculpture.  If there is a potential problem, planning ahead for an event can minimize possible damage if one is forewarned.
Environmental:
For any location a sculpture is sited, are there any environmental issues such as direct sunlight, excessive moisture, extreme variations in temperature, or acid rain that needs to be considered?
In this series of articles, each of the above topics will be addressed regarding the proper placement of sculpture in both indoor and outdoor settings.  I hope that forwarding my experiences with all types of sculpture installation will help you to more easily handle the issues faced when a design client wants to add sculpture to their art collection.
I am always available to discuss questions that may arise with sculpture placement.  Just send an email with images attached of the sculpture and where you would like to place the work along with your phone number and I will get back to you as soon as I can.  I may not always have a solution, but I bet I will be able to help you ask good questions.
*****
To see all available FAE Design Blog Posts,  jump to the Design Blog Table of Contents.
To see all available FAE Collector Blog Posts, jump to the Collector Blog Table of Contents.
Sign up with FAE to receive our newsletter, and never miss a new blog post or update! 
Browse fine artworks available to purchase on FAE.  Follow us on Facebook, Instagram, or Twitter to stay updated about FAE and new blog posts.
For comments about this blog or suggestions for a future post, contact Kevin at [email protected].
Other FAE informational posts you may find helpful: